Seminar Working with Experiences in Higher Education
Tuesday 23rd and Wednesday 24th of May 2023, following the conference Experiential Knowledge in the Spotlight, we organized 2 days of learning events. The aim was to translate the visions and ideas about Experiential knowledge (work package 1) that were central during the conference on Monday, to practical applications (work package 2). All these practical applications will be made available on this website under work package 2.
There were participants from 9 different countries and a lot of these people had attended the conference the day before. In this article we would like to give you an impression of the days.
'It is good to be part of something which usually only academics get to do, there should be more events like this where more Experts by Experience attend'.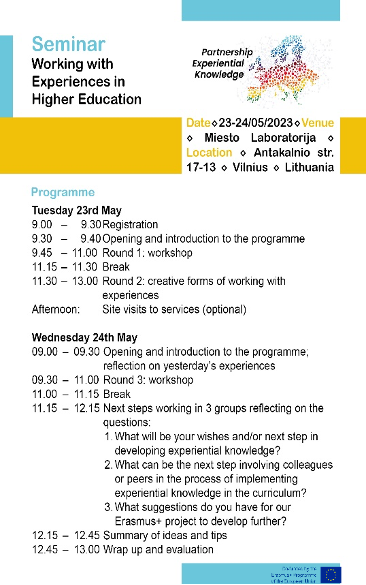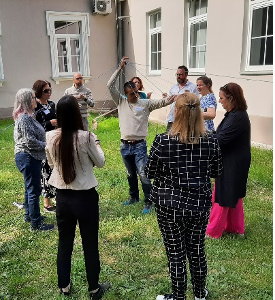 Participants could follow workshops with practical examples of methods for experiential knowledge in higher education on both days. During the workshop Starting at the beginningby Jolita Buzaitytė Kašalynienė participants followed a training on how to build trust and collaboration using multiple sensory experiences.
Without reflection, this is just a game. By reflecting as a group, you can make it a learning experience.
Jolita Buzaitytė Kašalynienė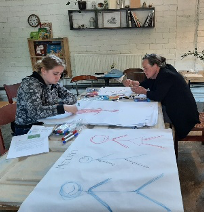 Workshop   Feelers by Leonie de Quelerij and Rosalie Metze started with an introduction to PEPPER (Experiential knowledge is Practical, Existential, Politically critical, Personal, Ethical and Relational) see 23 and 24 May 2023 ppt pepper vision which was followed by the practical exercise Feelers, see 23 and 24 May Exercise `Feelers`   and workshop The letter by Susan Levy and Helen Casey, focused on using experiential knowledge in your own classroom. 
"It is good to see that teaching and learning can be on more equal terms." Expert by experience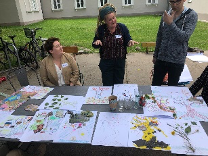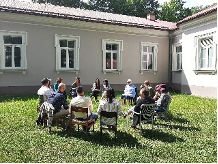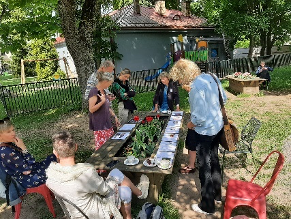 Creative forms of working with experiences by Rian kort, Melvin Verheij and Rosa van Kemper which is a visual arts method to make you aware of exclusion and inclusion, gives insight into (the similarities of) each other's world and allows you to have fun together without stigma.
Standing in the shoes of another by Leoni de Quelerij used theatre to experience a difficult situation from the inside and learn from the experience. See 24 May Workshop Experioential Knowledge – Standing in shoes of another.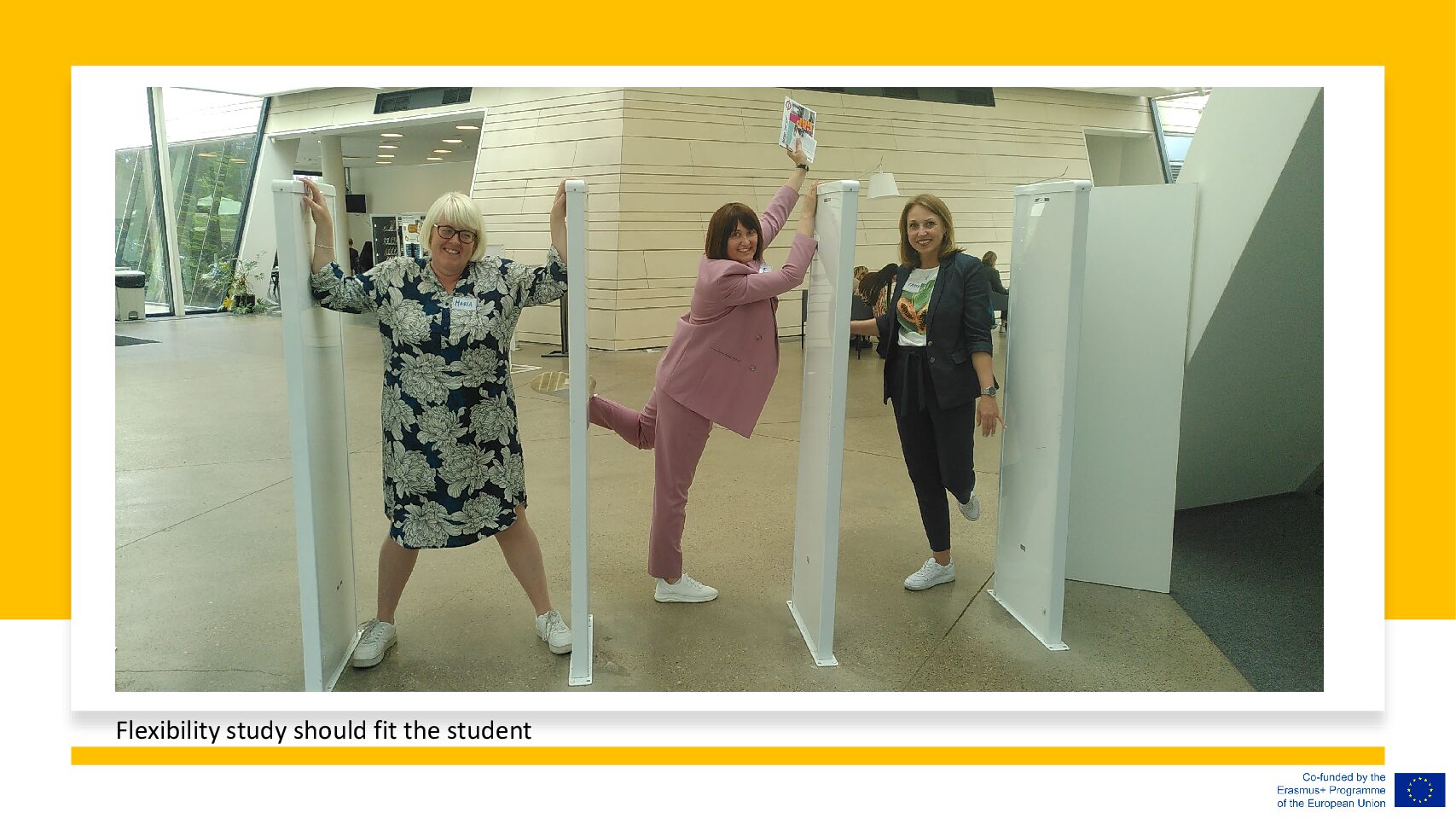 All participants were encouraged to form statues to show how to "Mend the gaps". Click on the pdf-file to the left to see the creative formations.
Beside the workshops, participants could go on interesting Side visits to Social project "Mano guru" , Social Support and Integration Center "Betanija" Caritas Children's Day Center "Viltes Angelas" (Angel of Hope) and Vasaros Hospital and there was a market to see and give feedback on the different materials, methods and programmes that were used for experiential knowledge in higher education.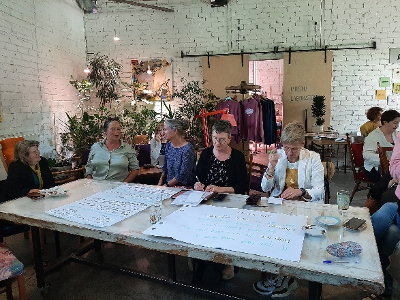 The seminar ended with a Next steps session, where there were lively discussions about the next steps with experiental knowledge for them and their universities. Below you can see some of the ideas. The participants also wrote a postcard to them self with the first step or an encouragement and they will receive these by post after the summer holiday to help them in the process of integrating experiential knowledge in higher education.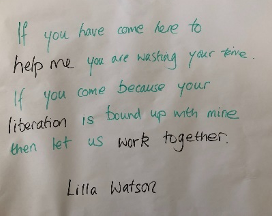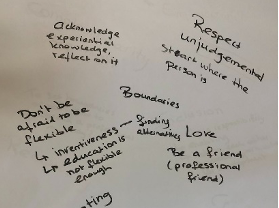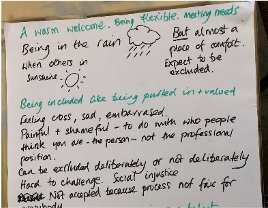 Impressions from Vilnius. See picture gallery below:
The seminar was organized by the project group Experiential knowledge in higher education, at Vilnius University. Special thanks to the main organizers
Jolita Buzaitytė Kašalynienė, Vilnius University, Lithuania
Egle Narkeviciene, Vilnius University, Lithuania
Jean Pierre Wilken, HU Utrecht University of Applied Sciences, Netherlands
Iris van 't Wout, HU Utrecht University of Applied Sciences, Netherlands